Vilbig & Associates is proud to be a hole sponsor for the Rotary Club of Dallas 2019 Golf tournament benefiting the Safer Dallas Better Dallas organization.
Rotary International is a global network of 1.2 million neighbors, friends, leaders, and problem-solvers over six continents who come together to make positive, lasting change in communities at home and abroad.
Members of The Rotary Club of Dallas, founded in 1911, represent a cross-section of Dallas' business owners, executives, managers, political leaders and professionals – people who care about others as they make decisions and influence policy. David A. Vilbig, P.E., R.P.L.S. has been a member of the club for 30 years.
The mission of Safer Dallas Better Dallas is to protect our citizens from becoming victims of crime and to engage them in a partnership with Dallas Police, to support the efforts of our Dallas police officers, and to make Dallas America's safest big city.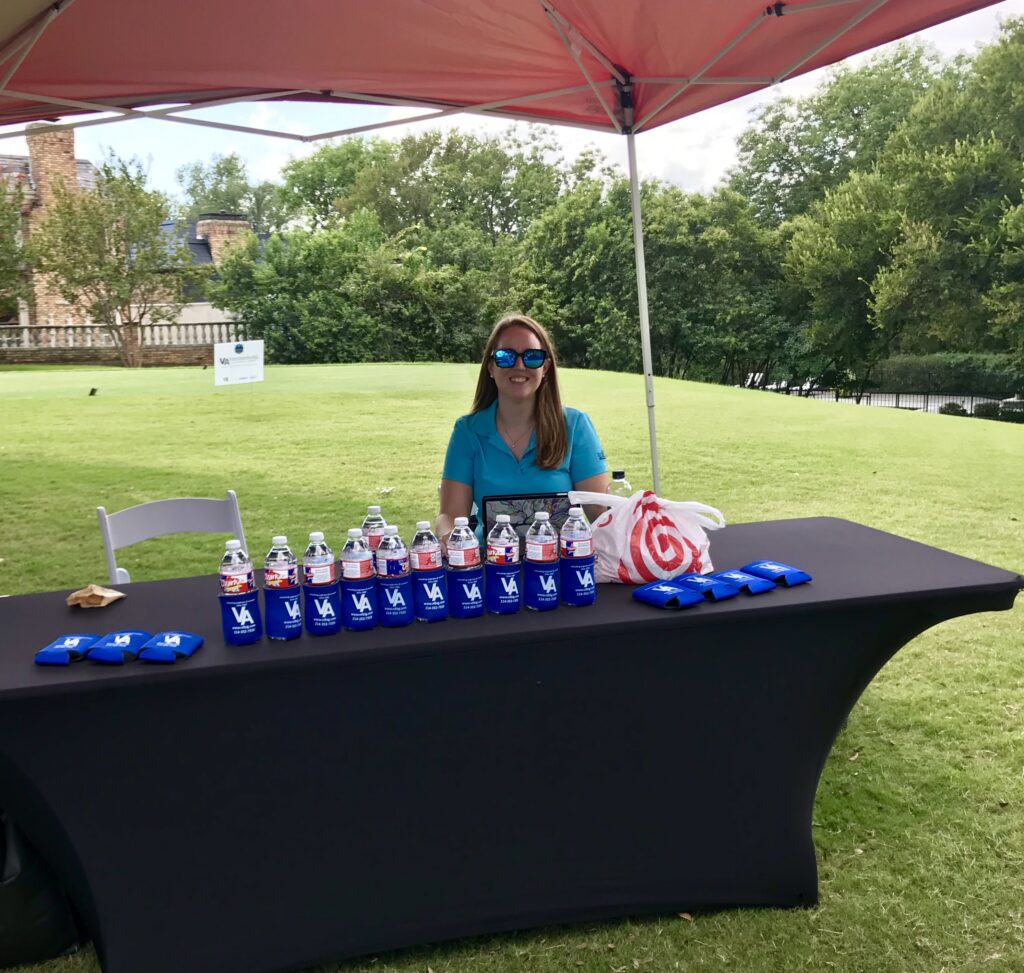 The tournament was held on September 9, 2019 at Bent Tree Country Club in Dallas. Tommy Vilbig, P.E. and Jennifer Vilbig, P.E. passed out coozies, water and snacks to the golfers.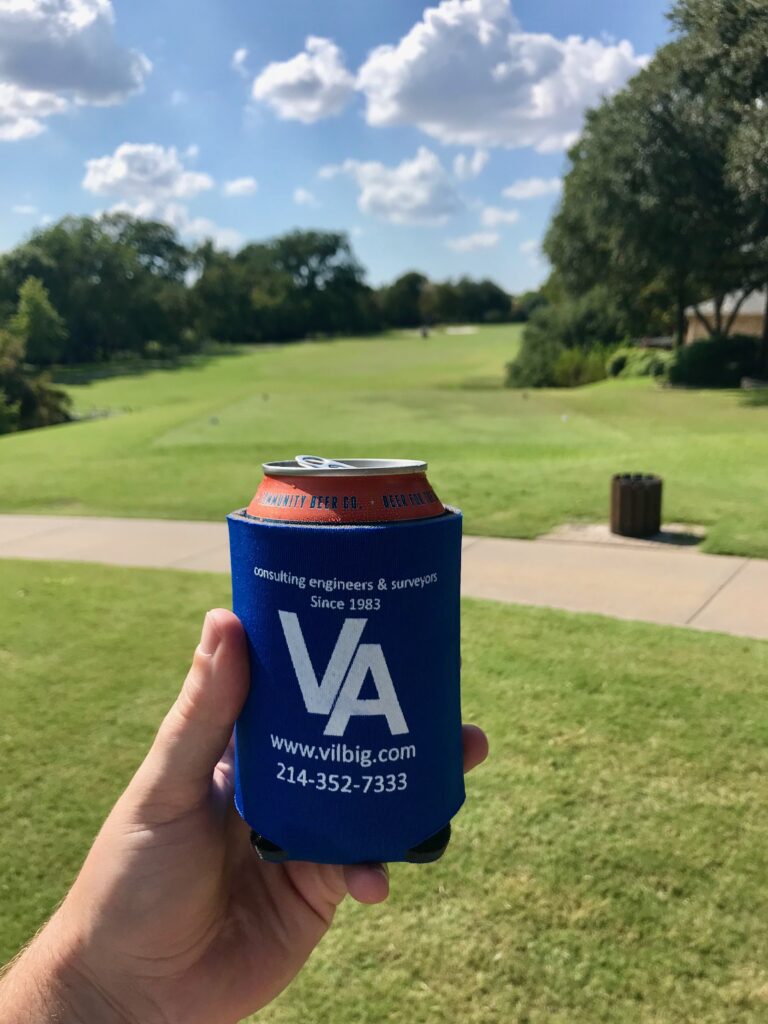 ---
Vilbig & Associates is a civil engineering and surveying consulting firm with primary office located in Dension, Grayson County, Texas. Additionally, team members are located in Plano, Collin County, Texas. The company was founded by David A. Vilbig, P.E., R.P.L.S, in 1983 where he was soon joined by his wife, Barbara J. Vilbig, P.E. Recently, two of their children, Jennifer M. Vilbig, P,E, and Thomas L. Vilbig, P,E, have joined the firm. Services offered include land planning, landscape architecture, construction management, forensic engineering, topographic surveying and cadestral surveying. We are continuing the tradition of the Vilbig's in Texas business since 1886.