MONDAY, MAY 10, 2021
Vilbig & Associates sponsored the 2021 Rotary Club of Dallas Charity Golf Tournament that was held Monday, May 10th at Brookhaven Country Club. The 6th annual tournament benefited the Safer Dallas Better Dallas and the Dallas Rotary Club Foundation. Learn more about these organizations and how they continue to make a difference in our local community, below.
Jennifer Vilbig Lawson and Tommy Vilbig played with two Dallas Police officers. While the weather was not great, the rain held off until the golfers were off the course. David Vilbig has supported the tournament as the volunteer coordinator for many years.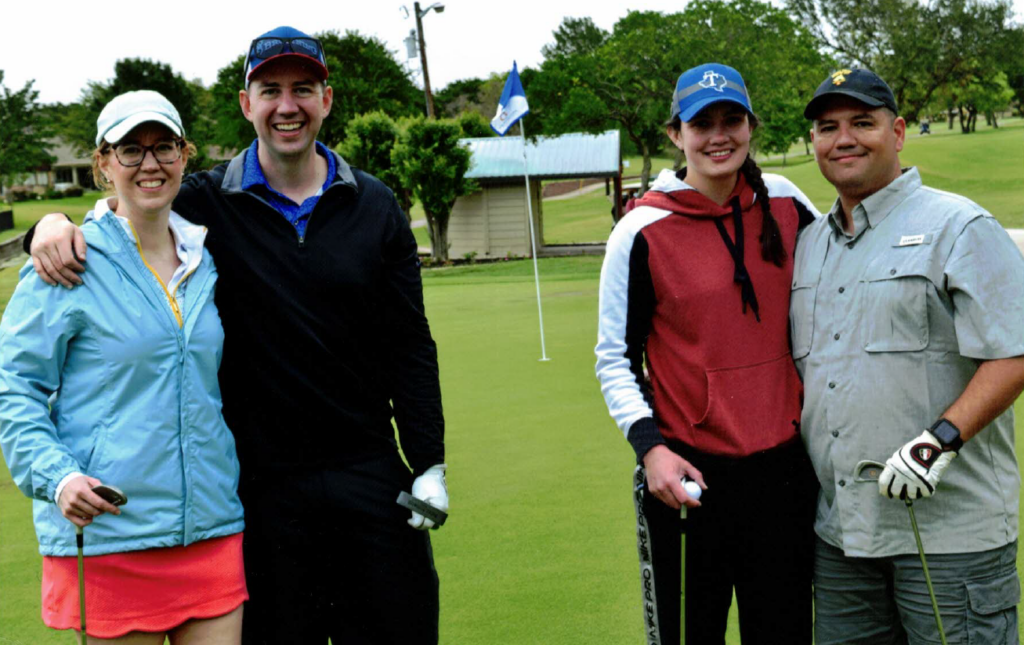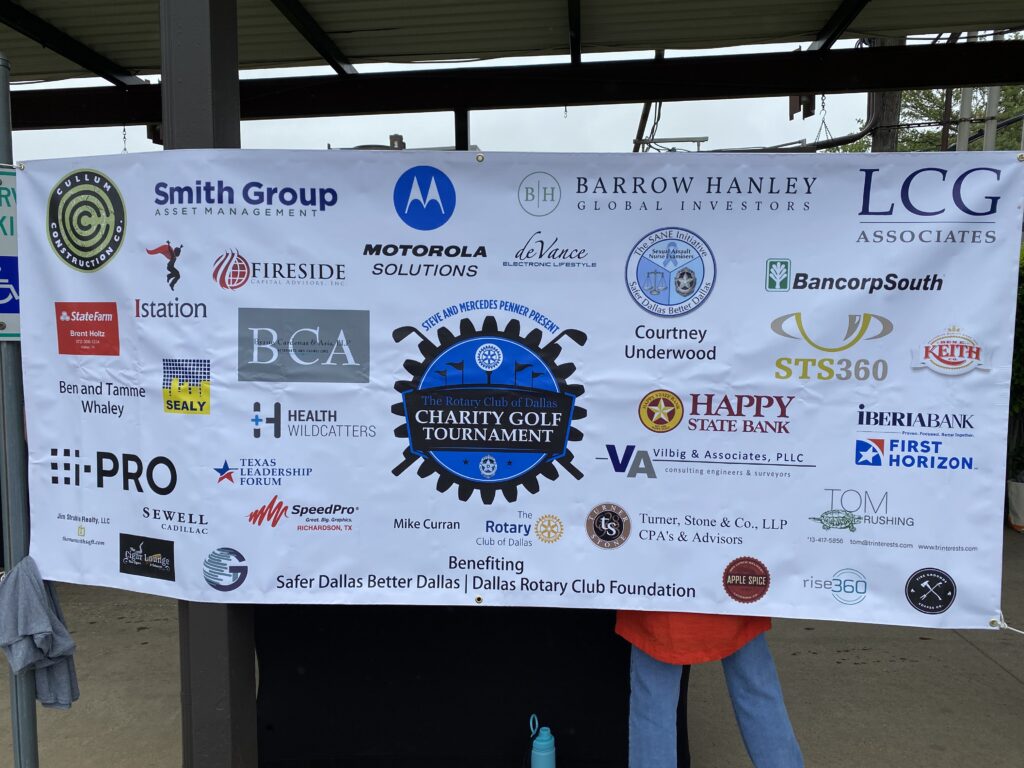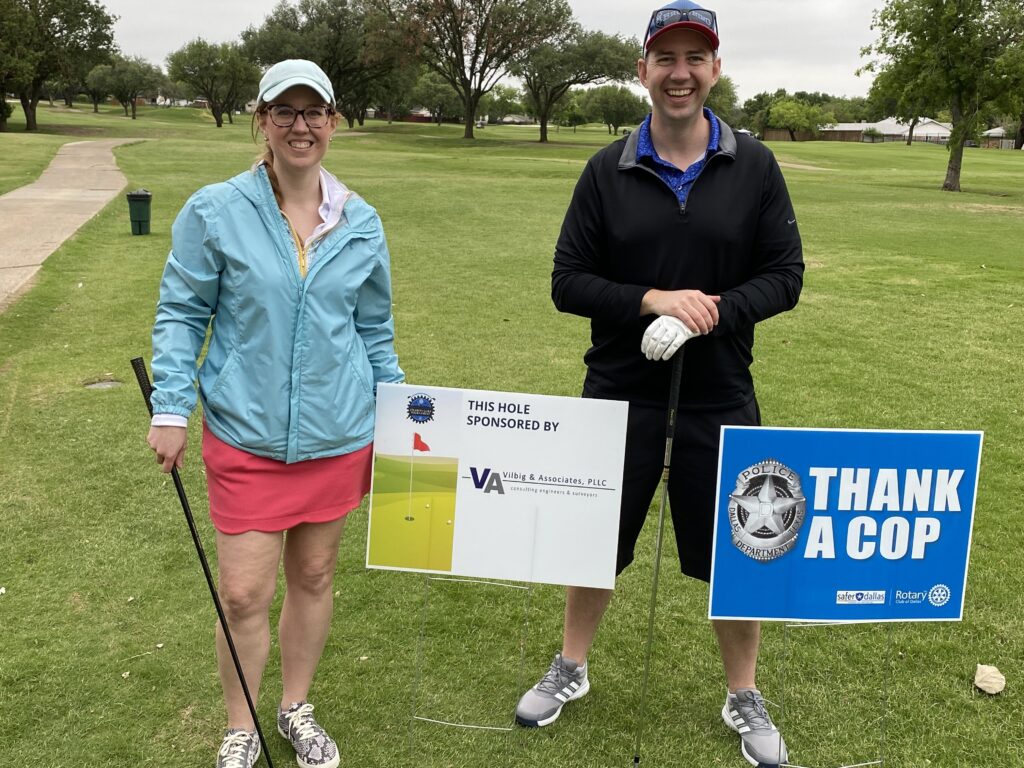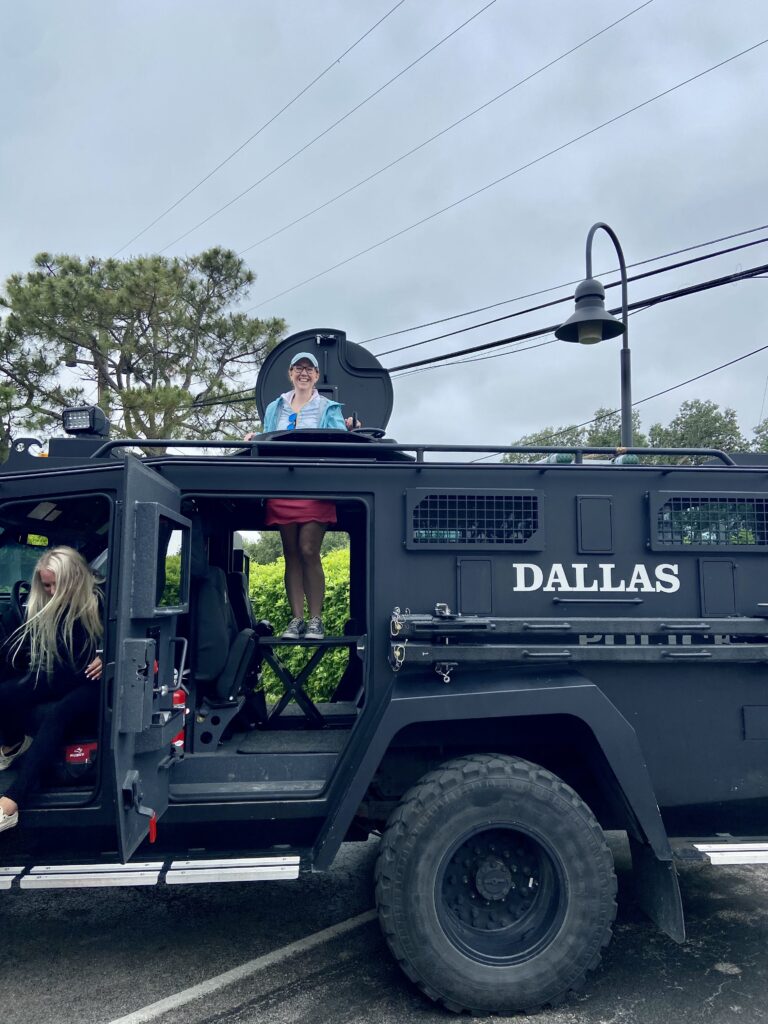 About Safer Dallas Better Dallas
Safer Dallas Better Dallas, a 501(c)3 non-profit organization, was founded in 2005 by community leaders Jack Hammack and Charles Terrell, who pledged to seek solutions and funding necessary to make Dallas the safest large city in America. The mission of Safer Dallas Better Dallas is to protect citizens from becoming victims of crime through a unique partnership with the Dallas Police Department. Our goal is to play an important role in decreasing crime rates through leadership training and improved access to equipment and technology for the men and women in blue.
During the past 15 years, Safer Dallas has funded Project Starlight, iWatch Dallas, DPD to You(th) Summer Jobs Program, Caruth Police Institute, neighborhood security cameras, bait cars, narcotics dogs, sexual assault programs, body cameras, and various other initiatives. Every dollar donated to Safer Dallas from the Charity Golf Tournament is used to support the Dallas Police Department and their needs that are not funded by the city.
About the Dallas Rotary Club Foundation
The Dallas Rotary Club Foundation is a 501(c)3 non-profit arm of the Rotary Club of Dallas (RCD), the first Rotary Club in the State of Texas. Members of RCD provide many community programs, to include:
Mentoring at-risk students from their sophomore year through graduation from college;
Providing scholarship opportunities for Woodrow Wilson college-bound students;
Presenting an annual program, Salute to American Veterans, with proceeds from the event supporting local veteran initiatives;
Building water wells and sanitation stations in villages in Ghana, and offering dental clinics to Ghana villagers;
Encouraging bike safety to elementary children during the annual Bike Rodeo, held in conjunction with Texas Scottish Rite Children's Hospital.