The Texas Society of Professional Engineers annual conference is this week. We're proud to be a sponsor of the virtual event that was originally planned to be held in person. Thank you to TSPE Preston Trails section for pivoting to provide this excellent networking and learning opportunity for your members.
We look forward to attending the 2021 in person conference in Frisco!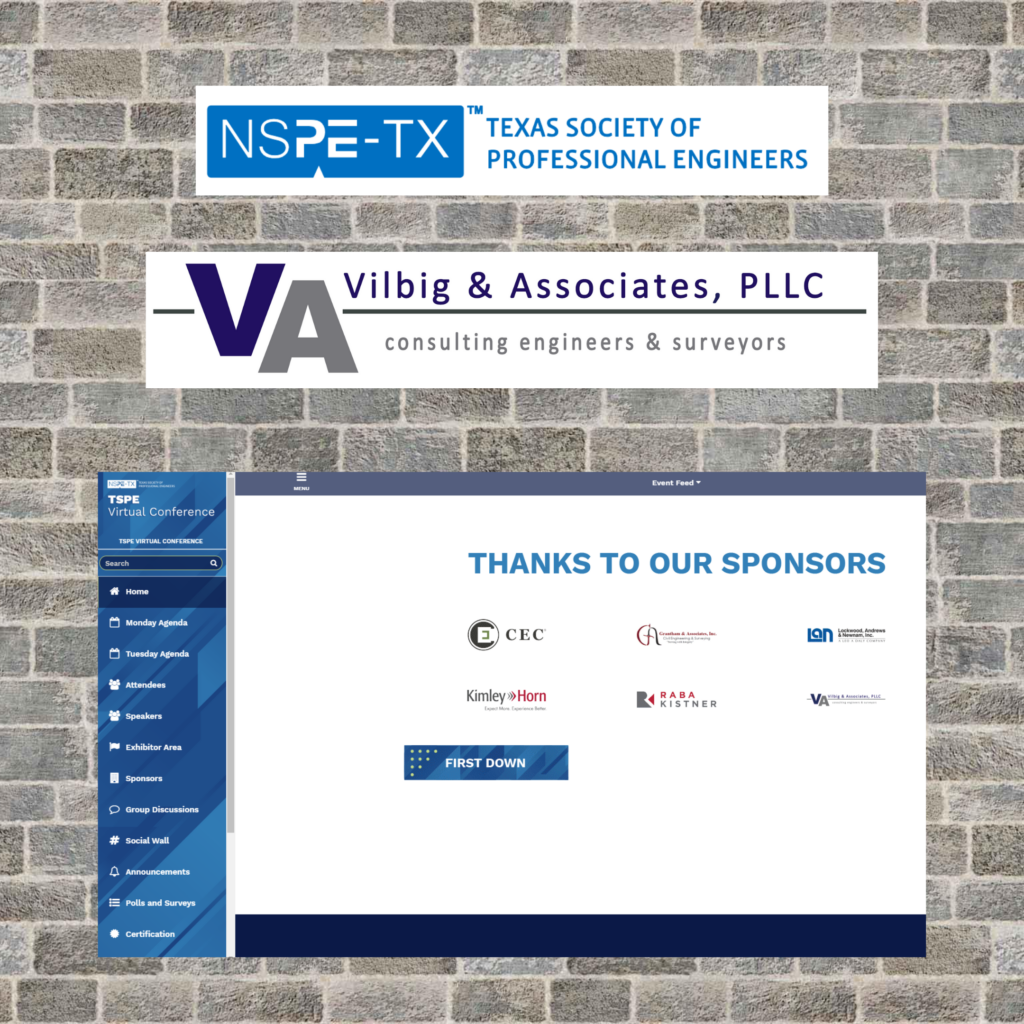 About TSPE
The Texas Society of Professional Engineers (TSPE) is a state society of the National Society of Professional Engineers.
The Texas Society of Professional Engineers, one of the largest state societies in the United States, was founded in 1936 to serve the interests of the individual engineer in Texas across all branches of engineering. Composed of 24 local chapters and eight student chapters, TSPE is the only active, established organization devoting its entire effort to the professional, ethical, economic, social and political aspects of engineering in Texas.
Our mission is to promote and enhance the profession and licensed practice of engineering.
About Vilbig & Assocaites
Vilbig & Associates is a civil engineering and surveying consulting firm with primary office located in Dension, Grayson County, Texas. They serve clients locally in Denison, Pottsboro and Sherman, plus throughout the Dallas Fort Worth Metroplex. The firm also hold licenses to provide engineering services in Oklahoma, Louisiana and Colorado. Additionally, team members are located in Plano, Collin County, Texas. The company was founded by David A. Vilbig, P.E., R.P.L.S, in 1983 where he was soon joined by his wife, Barbara J. Vilbig, P.E. Recently, two of their children, Jennifer M. Vilbig, P,E, and Thomas L. Vilbig, P,E, have joined the firm.